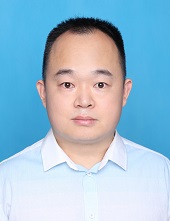 Professor
School of Cyber Science and Engineering
Wuhan University
bGVpemhhb0B3aHUuZWR1LmNu (encoded by base64)
I am a Professor in the School of Cyber Science and Engineering (CSE) at Wuhan University, China. Before joining CSE, I was with the School of Computer Science and Engineering at Wuhan University from October 2012 to January 2018, as a lecturer and then an associate professor. From 2016 to 2017, I worked as a visiting scholar under the supervision of Prof. Heng Yin at UC Riverside.
I obtained my B.S. and Ph.D degree (advised by Prof. Lina Wang) in Computer Science from Wuhan University in 2007 and 2012, respectively. Later, I worked as a research assistant under the supervision of Prof. Debin Gao at Singapore Management University from 2011 to 2012.
I am looking for highly-motivated graduates to join our group all the time. Please drop me an email with your CV if you are interested.
| | |
| --- | --- |
| Jul. 2023: | One paper is accepted by ESEC/FSE'2023 |
| Dec. 2022: | One paper is accepted by ICSE'2023 |
| Jun. 2022: | Lei Zhao was awarded the Luojia Young Scholar of Wuhan University |
| Jan. 2022: | One paper is accepted by IEEE Transactions on Dependable and Secure Computing (TDSC) |
| Nov. 2021: | One paper is accepted by ICICS '2021 |
| Apr. 2021: | One paper is accepted by USENIX Security '21 |
| Dec. 2020: | One paper is accepted by IEEE Transactions on Dependable and Secure Computing (TDSC) |
| Sep. 2020: | One paper is accepted by CCS'20 |
Binary Analysis Techniques (Reverse Engineering, Fuzzing, Concolic Execution, and Dynamic Taint analysis)
Vulnerability Discovery, Analysis, and Assessment
AI Security (Deepfake Detection, Backdoor Detection)
APT Defense and Mitigation
Software Testing and Debugging